Référence de la formation
KSE004
Lieu de la formation
V: v-learning, virtual class
Pre-requis
Basic understanding of the mobile and its working environment.
Public
Anyone interested in learning more about Smartphone security.
Objectifs de la formation
Smartphones and tablets enable increasing numbers of employees to work "anywhere, anytime." The mass adoption of these devices in the enterprise has increased employee productivity but has also exposed the enterprise to new security risks. The security of enterprise data is a key concern, particularly on mobile devices that are easily lost or stolen.

The latest mobile platforms were designed with security in mind-engineers attempted to build security features directly into the
operating system to limit attacks from the outset. However, these security provisions may not suffice to protect the enterprise assets that regularly find their way onto the devices.
Complicating the security picture is the fact that nearly all mobile devices also operate outside the enterprise—they connect and
synchronize out-of-the-box with third-party cloud services and computers whose security status is unknown and outside the
enterprise's control. Thus, a clearly documented and enforceable mobile security policy is critical in reducing the risk of data loss.
This course discusses security risks associated with Smartphones; the operating systems used, including their features and vulnerabilities;and the types of attacks that are made on Smartphones. It also includes a discussion on Smartphone Security Management and approaches to mitigating the risk.
Contenu du cours
Table 1: KSE003 - Course Contents
Chapter
Description
Introduction
• Introduction
Smartphone overview
• Definition of Smartphones
• The Smartphone (mobile) market
• Why should we care about Smartphone mobile security?
Smartphone's OS overview
• Smartphone's OS overview (Android, Windows Mobile, etc.)
• Vulnerabilities in Smartphone (mobile) OS
Attacks on Smartphones
• Mobile Malware
• Information Theft
• Unsolicited Information
• Theft of Service Attacks
• Denial of Service Attacks
Smartphone's OS Security features
• iPhone security features overview
• Android security features overview
• Windows Mobile security features overview
Smartphone Security Management
• Smartphone Security Management
The End
• Summary
• Q&A
• Course's Evaluation
Dates
12 Oct 2020
au
13 Oct 2020
NOTE :
ATTENTION CETTE FORMATION EST SUR MESURE
CE COURS EST REALISABLE TOUTE L'ANNEE AVEC UN MINIMUM DE 5 PARTICIPANTS

Des questions ?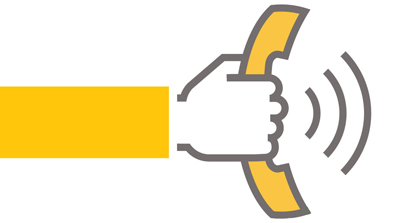 +33 (0) 950 20 91 64

Inscription ou Demande de devis
Nos autres formations sur le même thème