Référence de la formation
KIS002
Lieu de la formation
V: v-learning, virtual class
Public
The seminar is for stakeholders involved in developing the integration and implementation of advanced smart city services: city engineers, systems engineers, project managers, application developers and applications, business models, consultants, service providers, control and control center managers, IT departments, senior executives and
decision makers in the urban and public sectors.
Objectifs de la formation
Bringing those engaged in development and implementation of solutions to smart cities to understand the challenges that arise from the integration of new technologies into an existing urban environment and to present ways of dealing with systems engineering theory and innovation process management.
Contenu du cours
Table 1: KIS002 - Course Contents
Chapter
Description
Part One (Review of Smart City Activities)
• Review of Smart City Activities (Model Dr. Boyd Cohen).
• Examples of applications of smart cities in the country and the world
• Challenges in the development of smart city solutions (multi-disciplinary challenge for integration, expertise, VLSIS)
• Why can not run conventional development methodologies
• Principles of Management multi system.
Part two (concepts in systems engineering)
• municipal Services IServices)) derived from the vision of the city.
• combining operations: integrating operational applications, applications for citizens and centers controlling urban.
• System architecture
• infrastructure combinations and testing applications smart city
• implementation and provision of advanced services.
• usability research and user feedback.
Part three (managing the development process)
• the types of development processes: Water fall, spiral, agile, evolutionary, SAAS - System As A Service
• Operating concept, demo environment
• proof of concept
• Ecosystem solutions and crossorganizational solutions
• Business collaboration model - PPP business model review
• Adaptation of tender types to the type of development process
• 4 Sectors Projects Alignment
• Local economy / local currency
Part Four:
(Smart Centres)
• Workspace for integrated engineering thinking.
• The focus of operation of digital services Smart City digital Services Center
• command and control center Aironi- City control Center
• Hotline PMO - central coordination and monitoring projects in four sectors (communal, municipal, business and
government)
• focus helped implement: training classes, public participation, investigating and collecting Useful information, user
feedback.
• Urban Innovation Center.
Part Five (Public Sharing)
• Needs Bank Management - Concentration and Mapping Needs Techniques
• Sharing residents as an integral part of the development process.
• Reviewing techniques for sharing residents.
• Usability research - to support further rolling development
• Gone - Gamification
Part Six (Tools)
• Master Plan for Smart City Management.
• Project mapping and tracking tools.
• Resident Engagement Management Tool
• Municipal Needs Bank Management Tool
The End
Summary:
• Open Discourse
• View course participants' insights
Dates
03 Sept 2020
au
03 Sept 2020
NOTE :
ATTENTION CETTE FORMATION EST SUR MESURE
CE COURS EST REALISABLE TOUTE L'ANNEE AVEC UN MINIMUM DE 5 PARTICIPANTS

Des questions ?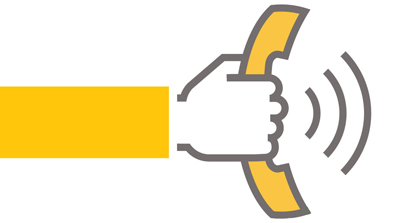 +33 (0) 950 20 91 64

Inscription ou Demande de devis
Nos autres formations sur le même thème