Référence de la formation
KIoT007
Lieu de la formation
V: v-learning, virtual class
Pre-requis
• Basic technological understanding
• Basic communication and network knowledge
Public
C level executives in related industries (CMOs, CTOs, R&D VPs, Product marketing VPs), Product marketing specialists, Product managers, System architects and System designers, marketing managers.
Objectifs de la formation
The " Mobility and smart transportation " half a day seminar is a thorough review of the various aspects that makes smart mobility a major factor for both automotive players and smart cities designers. The seminars explore the transportation challenges ahead and reviews the various applicable solutions and their associated
technologies. The automatous driving aspects of mobility and their major implications are thoroughly reviewed.
The focus of the seminar will be at the functional & product levels. Market and social aspects will also be reviewed. The seminar will be conducted as a half day seminar. It will be
presented as a series of frontal presentations associated with case studies and video clips.
Contenu du cours
Table 1: KIoT007 - Course Contents
Chapter
Description
Advanced Automotive Basics
• Advanced automotive paradigm and topology
• Vehicle connectivity
• Legacy vehicle Telematics
• Advanced driver assistance systems (ADAS)
• Short range vehicle communications
• Autonomous driving basics
Introduction to Mobility and Smart Transportation
• Basic terms
• Urban traffic challenges
• Urban traffic solutions range
• Traffic planning and monitoring
Smart Transportation Applications
• Parking applications
• Ride hailing & Sharing
• DRT – Demand Responsive Transportation
• Current DRT case studies
• Complementary transportation solutions
Mobility Services
• Car sharing principles and forms
• Car sharing technologies
• Car sharing market & predictions
• CAAS and autonomous cars
• CAAS fleet management
Multi Modal Transportation
• Multi modal transportation concept
• Multi modal transportation architecture
• Multi modal transportation and smart city
• Current market status
• Autonomous bus services
Paradigm Change
• Paradigm change driving forces
• Paradigm change and implications
• Autonomous CAAS – the driving forcePart
Car Manufacturers Mobility Strategies
• Current OEMs mobility projects
• Car manufacturers strategic challenge
• OEMs strategies – benchmark of prominent OEMs
The End
• Summary
• Q&A
• The End
Dates
06 Nov 2020
au
06 Nov 2020
NOTE :
ATTENTION CETTE FORMATION EST SUR MESURE
CE COURS EST REALISABLE TOUTE L'ANNEE AVEC UN MINIMUM DE 5 PARTICIPANTS

Des questions ?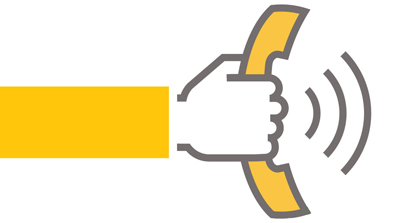 +33 (0) 950 20 91 64

Inscription ou Demande de devis