Référence de la formation
KSE007
Lieu de la formation
V: v-learning, virtual class
Pre-requis
Knowledge of IP, SIP and basic networking.
Public
This course is recommended for IT managers
Objectifs de la formation
The Smartphone today is vulnerable and open to many potential attacks. In many cases organizations implement the BYOD while
employees may download various applications that some of them may include malicious software, malware, and viruses. These threats
may cause tremendous damage to companies.
Contenu du cours
Table 1: KSE007 - Course Contents
Chapter
Description
Security Threats
• Security Criterias
• External and Internal threats
• Classic Threat Models
Security building blocks
• FW, NAC and SBC
• IDS and IPS
• MDM versus Container
Mobile Device Management (MDM)
• The concept of MDM
• Mobile Information Management (MIM)
• Geolocation concept
• Mobile Application Behavioral Analysis
Encryption methods for mobile clients
• Public and Private keys
• Symmetric and Asymmetric encryption keys
• DES and Triple DES
Encryption protocols for mobile clients
• TLS
• VPN and IPsec
• Media encryption- SRTP
• S/MIME
Secured Telephony Clients for Mobile devices
• SIP Client
• Protection against MIM: Encryption
Authentication by secured client
• HTTP digest authentication
• Lightweight scheme for authentication
• Authentication Challenges
Containers for mobile devices
• The challenges
• Container concept
• Protection methods
• Mails and Messages encryption
Session Border Controller (SBC)
• NAT Traversal and FW penetration
• Encryption functionality – TLS, SRTP, SDES, ZRTP, DTLS
• Lawful interception
• DoS and DDoS immunity
• Deep Packet Inspection (DPI at all layers)
The End
• MLP- Multi-Layered-Protection concept
• Vendors for Mobile protection
• Penetration Tests
• Q&A
• Course's Evaluation
Dates
26 Oct 2020
au
27 Oct 2020
NOTE :
ATTENTION CETTE FORMATION EST SUR MESURE
CE COURS EST REALISABLE TOUTE L'ANNEE AVEC UN MINIMUM DE 5 PARTICIPANTS

Des questions ?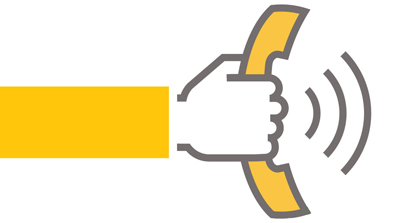 +33 (0) 950 20 91 64

Inscription ou Demande de devis
Nos autres formations sur le même thème