Develop iPhone/iPAD Applications
Référence de la formation
KMO005
Lieu de la formation
V: v-learning, virtual class
Pre-requis
It is a mandatory that participants in this learning opportunity are familiar with:
• C programming experience
• A basic understanding of the principles of object oriented programming is expected and will be very briefly reviewed.
Public
This course is for developers who wish to create iPhone or iPad applications from scratch. Delegates should be proficient developers with a good knowledge of a modern, object oriented language such as Java, C++, C#, Ruby, or Python
Objectifs de la formation
At the end of this learning opportunity participant will:
• Be able to develop simple code in the Objective C language
• Be able to develop apps using the Apple SDK for iPhone, iPad and iPod Touch
• Be familiar with the application lifecycle, including how to upload apps to the Apple Appstore
• Be acquainted with iPhone tools – XCode IDE, Interface Builder and Instruments & debugging techniques
Contenu du cours
Day#1
Table 1: KMO005 – Cours Contents (Day#1)
Chapter
Description
Object Oriented quick overview
• Object Oriented quick overview
Introduction to IS and Cocoa Touch
• Intro
• Syllabus
• History
• Frameworks
• Tools
• Online building simple app
Objective-C
• Objective-C

Day#2
Table 2: KMO005 – Cours Contents (Day#2)
Chapter
Description
Foundation Classes
• (NSDictionary, NSArray, NSMutable Array…)
Memory Management
• Alloc, release, auto release, ARC
UI Controls, Target-Action and MVC design pattern
• Interface Builder, storyboards, IBOutlets & IBActions Delegates
Views and Drawing, Animations
• Data display and user I/O
• Creating views. Views lifecycle
• Images, text
• Animation
• View swapping using Core Animation
− Supporting Interface rotation
− Auto resizing view
− Delegates

Day#3
Table 3: KMO005 – Cours Contents (Day#3)
Chapter
Description
Tables Views
table views
delegates
• cached cells
• customizing table view
• built - in cell types
• accessory types
• custom cells
Multi view applications & Navigation types
• Sub-views
Multi view applications & Navigation types – Cont
• UI Navigation Controller
• Tab bar controller

Day#4
Table 4: KMO005 – Cours Contents (Day#4)
Chapter
Description
Data Management
• Property list
• NS User Defaults
• NSArchiver & NSUnarchiver
Video
• MPMoviePlayer
• UIWebView
Audio
• Core Audio
• System Sound API
• AVAudioPlayer

Day#5
Table 5: KMO005 – Cours Contents (Day#5)
Chapter
Description
Web Services
• quick HTTP
• Content
• Synchronous requests
• Asynchronous requests
− NSURLConnection
Threads – GCD & Operations Queues
• quick overview
Working with App Store
• quick overview
Push Notifications
• quick overview
Accelerometer
• 3-Axis Data
• Framework
• Debug
Location
• Technoligy
• Framework
• Debug
Taps and Touches
• Gestures
• Tap
• Touch
• Responder Chain
• Multi Touch
• Responder notification
The End
• Q&A
• Evaluation
Dates
16 Nov 2020
au
20 Nov 2020
NOTE :
ATTENTION CETTE FORMATION EST SUR MESURE
CE COURS EST REALISABLE TOUTE L'ANNEE AVEC UN MINIMUM DE 5 PARTICIPANTS

Des questions ?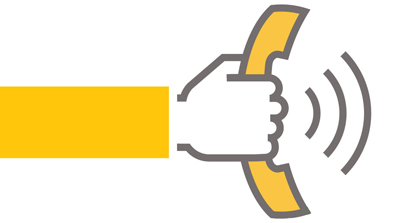 +33 (0) 950 20 91 64

Inscription ou Demande de devis