Référence de la formation
KIoT003
Lieu de la formation
V: v-learning, virtual class
Pre-requis
• Basic technological understanding
• Basic communication and network knowledge
Public
C level executives in related industries (CMOs, CTOs, R&D VPs, Product marketing VPs), Product marketing specialists, Product managers, System architects and System designers, marketing managers.
Objectifs de la formation
The proposed seminar will describe a comprehensive picture of the IOT world and cover key technologies, major communication issues, key markets, vertical industries, technology and market trends, Market drivers, market forecasts, value chain and key stakeholders. The seminar will also deal with the different challenges faced by the
industry. Main attention will also be given to the range of current and future applications.
The seminar will be conducted as a full day seminar. It will be presented as a series of frontal presentations associated with participants' activities such as case study analysis and industry challenges simulations of both products and business issues.

Relevant industries:
Communications, Mobile communications, Cloud services, Big data, Processers and chip designers, Mobile and RF equipment vendors, Sensors developers, Cyber security, SCADA systems and manufacturing automation, control systems, Automotive services, Intelligent transportation systems, Energy, Relevant governmental and municipal agencies
Contenu du cours
Table 1: KIoT002 - Course Contents (Day#1)
Chapter
Description
IOT introduction & market review
• Opening – IOT definition & vision
• From M2M to IOT – what makes the difference
• Market structure – Stakeholders & supply chain
• Vertical picture – range of industries & applications
• Broadband IOT
• Business models & business challenges
• Trends & forecasts
Technology review
• Network & communications
• M2M hardware
• GNSS & non satellite location
• Physical web
• M2M platforms
• Power
• Back office & cloud
• OTA update
• Standards & standards bodies
• Development environments & systems
The Network
• Basic M(V)NO roles in IOT
• M(V)NO IOT services
• Mobile operators challenges & solutions
• VAS – breaking the pipeline
• LTE & 5G
• Alternative IOT networks – P2P BLE & IOT specific networks
IOT as a multiindustry market
• A snapshot to evolving range of application
• Main current areas of activity
– Asset tracking
– Automotive
– Smart Grid & smart metering
– Industrial IOT
– Remote healthcare
– Wearables
• Integrated concepts towards the future
– Smart home
– Smart Cities
The End
• Summary
• Q&A
• The End
Dates
05 Nov 2020
au
05 Nov 2020
NOTE :
ATTENTION CETTE FORMATION EST SUR MESURE
CE COURS EST REALISABLE TOUTE L'ANNEE AVEC UN MINIMUM DE 5 PARTICIPANTS

Des questions ?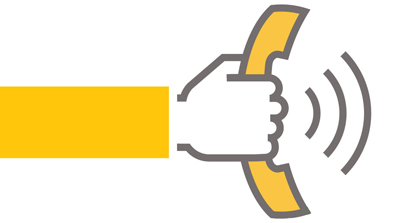 +33 (0) 950 20 91 64

Inscription ou Demande de devis