Référence de la formation
KIoT001
Lieu de la formation
V: v-learning, virtual class
Pre-requis
• Basic technological understanding
• Basic communication and network knowledge
Public
C level executives in related industries (CMOs, CTOs, R&D VPs, Product marketing VPs), Product marketing specialists, Product managers, System architects and System designers, marketing managers.
Objectifs de la formation
The "Introduction to advanced automotive" one day seminar is a thorough review of the advanced automotive world. The main focus of the seminar will be functional & technology review of all areas of advanced automotive and smart mobility. This will include Vehicle internal computing systems, Infotainment, mobile application, cloud,
data analysis, short range (V2X, DSRC) communications, smart mobility and autonomous driving. The seminar will also review the advanced automotive market allowing its participants an understanding of the market structure and trends.
The seminar will be conducted as a full day seminar. It will be presented as a series of frontal presentations associated with participants' activities such as case study analysis and industry challenges simulations of both products and business issues.

Relevant industries:
Vehicle Telematics, Vehicle2X technologies, ADAS, Communications, Mobile communications, Cloud services, Big data, Processers and chip designers, Mobile and RF equipment vendors, Cyber security, automotive services, intelligent transportation systems, Relevant governmental and municipal agencies
Contenu du cours
Table 1: KIoT001 - Course Contents
Chapter
Description
Introduction to Advanced Automotive
• Advanced automotive basics
• Advanced automotive technologies
• Application range
• Market enablers (HMI & Cyber security)
• ECO system
• Cyber security challenges and solutions
• Future trends
Legacy Vehicle Telematics
• Vehicle Telematics basics
• Vehicle Telematics applications
• Telematics devices
• Telematics servers and software & SAAS architectures
• Driver behavior & Insurance Telematics
Infotainment Cloud & Application Development
• Infotainment basics
• IVI topologies and working modes
• Head computers
• Operating systems
• Data processing & analysis
• Mobile communication challenges & solutions
• Application development for cars – Basics
• Prominent application platforms: MirrorLink; CarPlay & Android auto
Vehicle Computing & Resources
• Vehicle internal Network architecture
• Vehicle protocols
• Vehicle information resources
• Vehicle diagnostics
ADAS V2X
• ADAS basics
• Sensor fusion
• V2X Basics
• V2X protocols
• ADAS road map towards the Autonomous driving
• Connected ADAS
• Machine learning use in ADAS and connected ADAS
• V2X and mobile edge communications
• V2X trendsPart
Smart Mobility
• 21th century transportation challenges
• Range of ITS solutions
• Traffic management – detection, control, prediction & planning
• Car as a service (CAAS)
• Multi modal transportation
• Multi modal transportation and the autonomous car
• Smart parking solutionsPart
Autonomous driving
• Autonomous driving highlights
• SAE autonomous driving 5 levels model
• Autonomous driving enabling technologies
• Current status & projects
• Products roadmap towards full autonomy
• Barriers towards autonomous driving implementation
• Ethical & legal challenges
The End
• Summary
• Q&A
• Course's Evaluation
Dates
02 Nov 2020
au
02 Nov 2020
NOTE :
ATTENTION CETTE FORMATION EST SUR MESURE
CE COURS EST REALISABLE TOUTE L'ANNEE AVEC UN MINIMUM DE 5 PARTICIPANTS

Des questions ?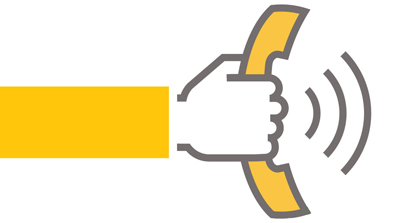 +33 (0) 950 20 91 64

Inscription ou Demande de devis