Référence de la formation
KIS003
Lieu de la formation
V: v-learning, virtual class
Pre-requis
Basic telecom knowledge
Public
Service providers, Network Equipment vendors, Value-added services developers, Regulators, Entrepreneurs and Everyone who seeks to better understand where the mobile Internet industry is heading.
Objectifs de la formation
The course reviews some of the key concepts that will shape the next generation of mobile systems – the 5G
5G standard, to be ready by 2020, is not only about new radio technologies, but also network architecture revolutions providing a full convergence of mobile network and Internet industries. It is single end-to-end protocol standard for the future mobile Internet! The course reviews the 5G cutting-edge technologies and architecture like heterogeneous networks, device-to-device communications, and others, as well as looks at 5G Internet of Things (IoT) solutions and virtualization methods like SDN and NFV.
The course also deals with the 5G major challenge of integrating technologies and concepts that were separately developed, into one network.
Contenu du cours
Table 1: KIS003 - Course Contents
Chapter
Description
5G vision and approach overview
• 5G Challenges requirements
− The Network slicing concept
− interoperability and scalability
− Intelligent Connections
− D2D Communications
− E2E Security and law enforcement requirements
• IMT2020 vision, roadmap and standardization activity
IoT
• IoT vertical applications review
• Alternative technology solutions: LoRa, NBIoT, Sigfox
• Addressing different IoT services profile by 5G network architecture and performance
• Data Analytics
• IoT security challenges and solutions
Virtualization
• SDN – Software Defined Networking
− The SDN concept
− SDN Controller
− The Northbound and Southbound APIs
− OpFlex and other controllers
− OpenFlow protocol
• NFV – network functions virtualization
− ETSI ISG for NFV
− VNF – Virtualized Network Functions – network function SW implementation
− NFVI – NFV Infrastructure – The physical resources (compute, storage, network) and the virtual instantiations that make up the infrastructure
− NFV MANO – Management and Orchestration
− OPNFV – Linux Foundation NFV Open Platform
− General NFV Solutions
• SDS – SW Defined Security and security virtualization
• vRAN /C-RAN
− RRH (BBU) – Remote Radio Head (Baseband Unit)
HetNets 2020
• Core based / RAN based HetNets concept
• ANDSF (Access Network Discovery and Selection Function) and PCRF
Management and Orchestration
for 5G Networks
• Distributed Vs. Centralized Network Architecture Management
• SON – Self Organized Network
• Cloud Orchestration Platform (e.g. OpenStack and Ryu controller)
ICN – Information
Centric Networking
• The ICN concept
• Novel topologies to support edge-based storage and computing
• NDN – Named Data Networking and CCN – Content Centric Network
• Security Aspects
The End
• Q&A
• Course's Evaluation
Dates
07 Sept 2020
au
07 Sept 2020
NOTE :
ATTENTION CETTE FORMATION EST SUR MESURE
CE COURS EST REALISABLE TOUTE L'ANNEE AVEC UN MINIMUM DE 5 PARTICIPANTS

Des questions ?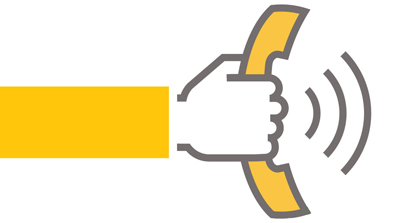 +33 (0) 950 20 91 64

Inscription ou Demande de devis
Nos autres formations sur le même thème