Applied Cryptography & Secure- Communication & how to prevent from hacker
Package including 2 courses :
Applied Cryptography & Secure - Communication
Don't Let the Hackers In
Référence de la formation
KBPSEO4
Nombre de jours
10 days, 4H/day
Lieu de la formation
V: v-learning, virtual class
Pre-requis
Understanding computer software and architecture.
Public
Anyone who needs to learn about anti-hacking techniques
R&D managers and software engineers, IT security staff, security administrators, any technical staff interested in understandingsecurity fundamentals
Objectifs de la formation
#Course
Obejectives
#Course-1

Computer and information security is of utmost importance in today's technological (and political?) environment. The threats imposed by
viruses, Trojan horses and other software malware is well known, as is the problem of the hackers – both those programmers who breaks into computer systems because of the challenge imposed and those who break in for criminal or terrorist purposes – to steal, change or destroy information.

In this "anti-hacker" course, participants learn about the basic threats hackers pose and what is needed in order to protect computer
systems from them.

#Course-2
The course is divided to one part of overview on the crypto algorithms used for data confidentiality and data integrity and their usage, and the second part is devoted to security protocols that are using these algorithms.
Contenu du cours
#Course-1 : Don't Let the Hackers In
Chapter
Description
Introduction
• What's there to worry about
Organizational Threats
• Users
• Host
• Server
• Perimeter
Defense Methodologies
• Defense in depth
• IATF
• ISSE
• Technology environment defined
Defense Tools
• Users
• Host
• Server
• Perimeter
Security Assessment Demonstration
• Concepts
• Tools
The End
• Summary
• Q&A
• Course's Evaluation

#Course-2 : Applied Cryptography & Secure Communication
Chapter
Description
Introduction
• Confidentiality, Data-Integrity and Nonrepudiation
– terminology
• Attack types
• Information security requirements
Encryption & Confidentiality
• Cryptography Fundamentals
− One Time Pad
− Brute-Force attacks and key-size
• Symmetric and non-symmetric encryption
• Symmetric stream ciphers
− Algorithms (RC4)
• Symmetric block ciphers
− AES algorithm
• Symmetric block encryption modes
− ECB
− CBC
− CTR
• Non-symmetric encryption
− DH Algorithm
− RSA Algorithm
• Hybrid Encryption
Digital Signatures and Data-Integrity
• Crypto hash functions and Message Digest
• MAC (Message Authentication Code)
− HMAC
− CMAC & OMAC
• Digital signatures
Authenticated Encryption & GCM
• Authenticated Encryption & GCM
PKI & Authentication
• Certificates (X.509 and extensions)
• Certificate Authority
− Trusted Root CA
− Intermediate CA
• CRL
• OCSP (RFC 6960)
− OCSP Stapling
SSL and HTTPS
• Perfect forward secrecy
• SSL design goals
• SSL Record Layer protocol
• SSL Handshake
• SSL Alert protocols
• SSL Cipher suites
• SSL Vesions
The End
• Summary
• Q&A
• Course's Evaluation
Dates
13 Juillet 2020
au
29 Juillet 2020
04 Août 2020
au
31 Août 2020
NOTE :
Package including 2courses, we offer 10% off including in the price

Des questions ?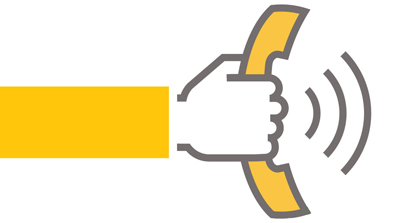 +33 (0) 950 20 91 64

Inscription ou Demande de devis