Principes architecture et conception, y compris les stratégies de mise en réseau, de stockage, DNS, DBaaS, surveillance, équilibrage de charge et bien plus encore
Référence de la formation
KCLD001
Nombre de jours
40 heures (4 heures/jour)
Lieu de la formation
V: v-learning, classe virtuelle
Pre-requis
Une connaissance générale de la virtualisation est nécessaire.
Un niveau d'anglais business moyen est requise car la formation sera dispensée en anglais.

Public
Professionnels de l'informatique, DevOps, Cloud Architectes

Objectifs de la formation
AWS est la plateforme cloud la plus populaire et la plus utilisée au
monde. Ce cours vous permettra d'acquérir des connaissances sur les
principes d'architecture et de conception, y compris les stratégies de
mise en réseau, de stockage, DNS, DBaaS, de surveillance, d'équilibrage
de charge et bien plus encore.
Contenu du cours
Table 1: KCLD001 - Contenu du cours
Chapter
Description
Course Introduction
• Introduction
• Course Highlights
• Strategy of Success
Understanding and Configuring Amazon Virtual Private Cloud (VPC)
• VPC Overview
• VPC Elements
• VPC Characteristics
• VPC Configuration Demo Preparation
• VPC Configurations
Understanding and Configuring NAT Instances,Gateways, and VPC Endpoints
• VPC NAT Bottlenecks
• NAT Instances vs NAT Gateways
• VPC endpoints
Understandingand Configuring VPC Peering, VPN, and Direct Connect
• VPC Peering
• Configure VPC Peering
• AWS VPC Access
• AWS VPC Access Diagram
• AWS Direct Connect
• AWS VPN CloudHub
Understanding and Using Elastic Cloud Compute (EC2)
• EC2 Instance Types
• On-demand and Dedicated Instances
• Creating EC2 Instances
• Standard Reserved Instances
• HPC and Placement Groups
Understanding and Configuring Load Balancers
• Classic LB Characteristics
• Classic LB Scenarios
• Creating and Configuring the Classic LB
• Application LB Characteristics
• Application LB Architectural Diagram
Understanding and Configuring Auto Scaling
• Auto Scaling Features
• Configuring Auto Scaling
Understanding Elastic Block Store (EBS) and Elastic File System (EFS)
• Instance Storage Type
• Increasing IOPS Performance
• EBS-optimized Instances
• EBS Snapshots Characteristics
• Configuring and Managing Snapshots
• Amazon EFS
Understanding and Configuring Amazon S3 and CloudFront
• Storage and Archive
• Amazon S3 Features
• Configuring S3
• Amazon Glacier and Storage Gateway
• Amazon CloudFront
Understanding AWS Relational Database Services (RDS)
• RDS Characteristics
• Multi-AZ Failover
• Configuring RDS
Understanding Amazon DynamoDB and Redshift
• Amazon DynamoDB Characteristics
• Amazon DynamoDB Features
• ElastiCache
• Amazon Redshift
Understanding AWS Security
• Physical Access
• Shared Responsibility
• Security Methods and Connectivity
• Identity and Access Management
Understanding Amazon Route 53
• Route 53 Characteristics
• DNS Records
• Routing Policies
• Configuring Hosted Zones
Understanding AWS Monitoring
• CloudTrail vs. CloudWatch
• CloudTrail and CloudWatch Characteristics
• Trusted Advisor
• Configuring CloudWatch
• Configuring CloudTrail
• Exploring Trusted Advisor
Additional AWS Services
• Kinesis Streams
• Partition Keys
• CloudFormation
• Template Elements
• Elastic Beanstalk
• OpsWorks
The End
• Summary
• Q&A
• Evaluation
Dates
19 Oct 2020
au
23 Oct 2020
NOTE :
ATTENTION CETTE FORMATION EST SUR MESURE
CE COURS EST REALISABLE TOUTE L'ANNEE AVEC UN MINIMUM DE 5 PARTICIPANTS

Des questions ?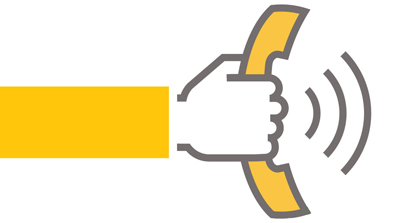 +33 (0) 950 20 91 64

Inscription ou Demande de devis