Broad description of the Android OS platform
Référence de la formation
KMO007
Lieu de la formation
V: v-learning, virtual class
Pre-requis
A basic understanding of embedded and cross-platform development.
Public
System architects, software and hardware engineers looking for a clear understanding of internal architecture and internals of Android OS and its possible uses
Objectifs de la formation
Smartphones are at the forefront of a major transformation of the mobile industry. The Android Smartphone OS driven by Google and the Open Handset Alliance provides an Open Source, royalty free, unified platform for cutting-edge Mobile Internet services and applications.
This technical course provides a broad description of the Android OS platform, including overall software architecture, the Linux kernel and driver domain, native code domain, Dalvik virtual machine, Java application framework, main system services, system initialization and startup, system services and development kit (SDK and NDK).
Contenu du cours
Table 1: KMO007 - Course Contents
Chapter
Description
Why Android?
• Mobile Internet trends
• Google strategy and approach to Mobile Internet
• Examples of Android applications
Android Architecture
• Android OS versions, licenses and variants
• Overview of main software layers
• Linux kernel
• Native code domain
• Java code domain
Fundamentals of Application Framework
• Main application components
• Process and memory model
• Application life-cycle
Application Development Tools
• IDE
• Native Development Kit (NDK)
• Emulator
• ADB, DDMS
Android Internals
• Linux kernel
• Initialization and boot process
• Dalvik VM
• Display and Audio
• Multimedia
• Power Management
Android Platform Services
• Telephony services
• Wi-Fi services
• Bluetooth services
• Connectivity manager services
• Sensor services
The End
• Summary
• Q&A
• Evaluation
Dates
27 Nov 2020
au
27 Nov 2020
NOTE :
ATTENTION CETTE FORMATION EST SUR MESURE
CE COURS EST REALISABLE TOUTE L'ANNEE AVEC UN MINIMUM DE 5 PARTICIPANTS

Des questions ?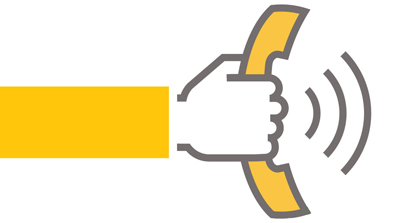 +33 (0) 950 20 91 64

Inscription ou Demande de devis