•
•
Advanced Safety Technologies -and- Autonomous Driving
Advanced Safety Technologies -and- Autonomous Driving
Référence de la formation
KDS007
Lieu de la formation
V: v-learning, classe virtuelle
Public
C level executives in related industries (CMOs, CTOs, R&D VPs,Product marketing VPs), Product marketing specialists, Product
managers, System architects and System designers, marketing managers
Objectifs de la formation
The " Advanced Safety Technologies and Autonomous driving " half a day seminar is a thorough review of advanced automotive safety products and markets starting with basic safety solutions towards the ultimate goal of autonomous driving. The seminar also reviews
autonomous vehicles technologies and current market development in this area. This seminar is tailored specifically to allow its participants a full understand of the safety, ADAS and autonomous products and markets. The focus of the seminar will be at the
functional & product levels, technology issues will be briefly screened.
The seminar will be conducted as a half day seminar. It will be presented as a series of frontal presentations.
Contenu du cours
Table 1: KDS007 - Course Contents
Chapter
Description
Introduction to Advanced Automotive
• Advanced automotive basics
• Advanced automotive technologies
• Application range
• ECO system
Telematics Based Safety Solutions
• Vehicle telematics basics
• Driver behavior technologies
• Advanced telematics based safety solutions (E-Call, accident reconstruction…)
• Insurance telematics
• Market view – trends, major players and prominent solutions
Vehicle HMI & Driver Distraction
• Infotainment basics
• Vehicle HMI & safety HMI rules
• Safe HMI tools and building blocks
• Driver distraction
• Driver distraction applications
ADAS
• Introduction to ADAS
• ADAS technologies
• Passive ADAS
• Active ADAS
• ADAS case studies
• Market view – trends, major players, value chain and prominent solutions
V2X
• V2X principles
• DSRC protocol
• V2I & V2I features
• V2V & V2V features
• V2X security mechanisms
• V2X legislation
• V2X at crossroads – LTE V2X & crowd source solutions
• Market view – trends, major players and prominent solutions
Autonomous driving
• 6 levels of autonomous driving
• Technologies review
• System review
• Market status review
• Autonomous driving milestones
• Platooning
• Barriers to adaptation
• Ethical and regulatory challenges
• Changing the car use paradigm
The End
• Q&A
• Course's Evaluation
Dates
21 Sept 2020
au
21 Sept 2020
NOTE :
ATTENTION CETTE FORMATION EST SUR MESURE
CE COURS EST REALISABLE TOUTE L'ANNEE AVEC UN MINIMUM DE 5 PARTICIPANTS

Des questions ?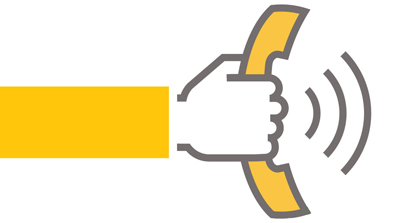 +33 (0) 950 20 91 64

Inscription ou Demande de devis